From Conception to Completion, all our products and services are targeted towards total customer satisfaction. In Pharmaceutical and Cosmetic industry, special demands are placed on packaging, in particular on primary packaging material that come directly in contact with the drug/contents. All our products are made with FDA approved material in a ISO 9001:2015 and US DMF Complaint facility. They are designed for ease of holding, better locking and markings with precision.
Range of Products
Dry Syrup Bottles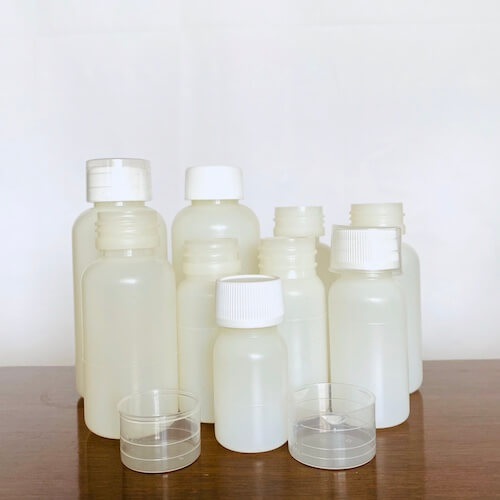 6.5 gm 25 mm 10 ml
8 gm 28 mm 30 ml
8.25 gm 25 mm 30 ml
10.5 gm 28 mm 30 ml
13 gm 28mm 30ml
11.5 gm 28 mm 60 ml (with 30 ml, 50 ml, 60 ml & label marking)
17 gm 28mm 60ml
22 gm 28 mm 100 ml (with 70 ml, 100 ml & label marking)
Cosmetic Bottles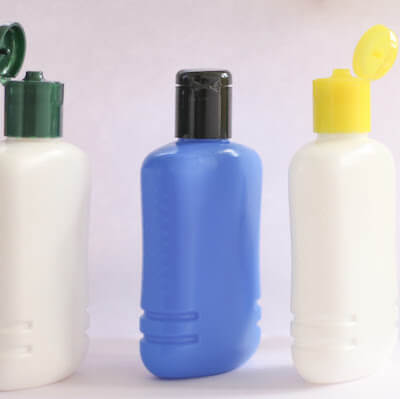 200ml Cosmetic Bottles with Fliptop Caps
5 Patented bottles with F.T.C.
Caps and Closures
25 mm Screw cap with wad for DSB
25 mm Measuring cup for DSB
28 mm Screw cap with wad for DSB
28 mm Measuring cup for DSB
25 mm Glass screw cap with wad
25 mm Ropp Measuring cup
24 mm FTC
Protection / dust cap for FFS injectables
Quality Focused
Strict adherence to GMP, GLP & IPQC with proper documentation
Ensuring follow up of SOP's with documentation
Release of every batch after testing
Resolution of any complaint with CAPA
Validation of lab equipment's
Maintaining Controlled sample of every batch for 2 years
IR testing of all raw material and finished products
Moisture vapor permeability test of all products
In house testing lab
Our Services
Manufacturing
We currently offer the above mentioned PP and HDPE caps and containers. We use State-of-the-art imported technology, FDA approved material and have a monthly capacity of 3 million bottles and 5 million caps. Our 6000 sq. ft. warehousing facility allows us to keep at least one month's supply in stock to ensure just-in-time delivery.
Customized Solutions
At Himalayan Capscon, market study and research in developing new products is an ongoing process. We our actively looking to develop tablet containers & closures, CRC caps, eye drop caps for FFS bottles. Based on your requirements, we can offer customized solutions as well.
Business Consulting
Our founder has over 50 years of experience in the Pharmaceutical and FMCG Industry in both Private and Public sector. Over the years he has provided consulting to many new and budding entrepreneurs to setup their own businesses in this sector.
Our Valued Partners
We assure you Quality Material, Timely Supply and Best Services. Your success is our success and we deeply value all our partnerships. We are always keenly looking for new and valuable partnerships both in India and abroad. We welcome all your queries to explore us as your supplier.